Future events for 2021: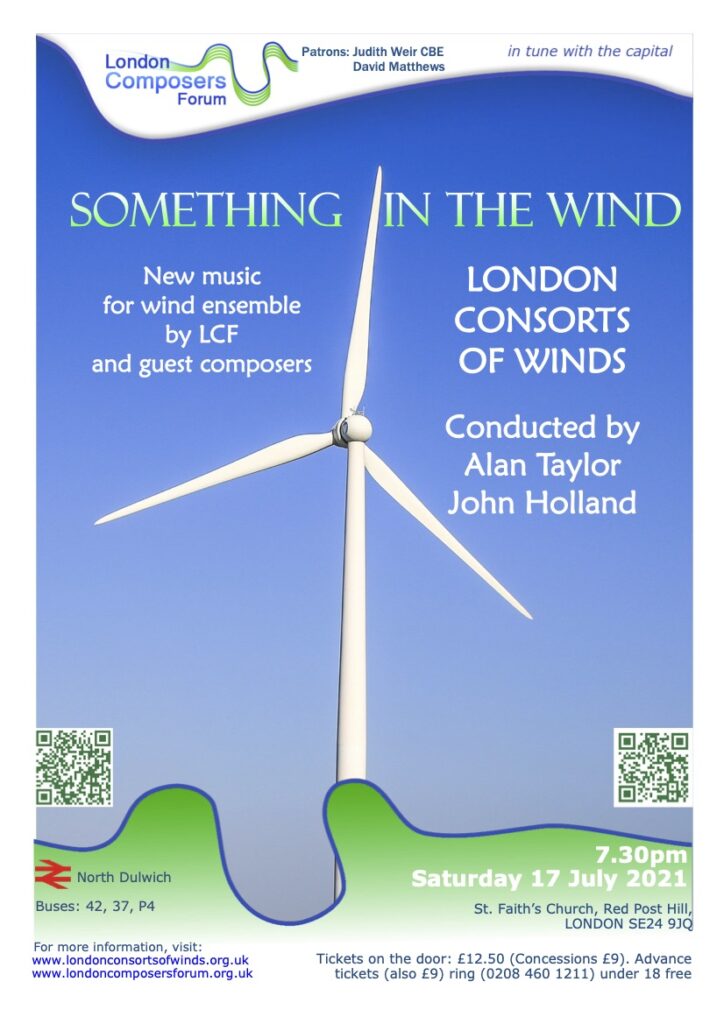 The safety of our performers and our audience is paramount. We are still planning future performances within the current guidelines and taking into account the need for social distancing:
Sat 17 July, 7:30pm: a concert of established favourites from the Consorts' repertoire, plus eight new pieces written especially for the occasion by members of the London Composers Forum. St Faith's Church, SE24 9JQ
Sat 2 October, 11am-5pm: Wind and Brass Play Day. Music from the Classical era, favourites from our repertoire, and antiphonal music from the late Renaissance
Sun 24 October, 1:30pm: Recital at St Paul's Church, Herne Hill, SE24 9LY, to raise funds for their organ
Sat 26 February 2022: lunchtime recital at St Alfege, Greenwich, SE10 9BJ
There are vacancies for flute, bassoon, trumpet and clarinet.