Dance with the Winds
Sunday 19th March, 6-8pm
Chisenhale Dance Space, Chisenhale Road, London, E3 5QZ
Seven new pieces for dance developed to newly composed music by collaborative teams of composers and choreographers.
Music played by the London Consorts of Winds
Composers: John Holland, David Bentley, Janet Oates, Martin Humphries, Zillah Myers, Angela Slater, Alan Taylor.
Choreographers: Mari Frogner, Alice Weber, Justyna Sochaj, Irene Fiordilino, Yeonsoo Do, Alistair Wroe, Sara Røisland Torsvik
Doors open 5.30
Tickets on the door £8 (£6 conc.) or from WeGotTickets
www.wegottickets.com/event/389702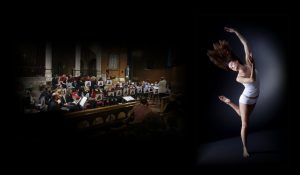 Vacancies: The Classical Consort and the Ancient & Modern Consort have vacancies for bassoon. Please contact us if you are interested.