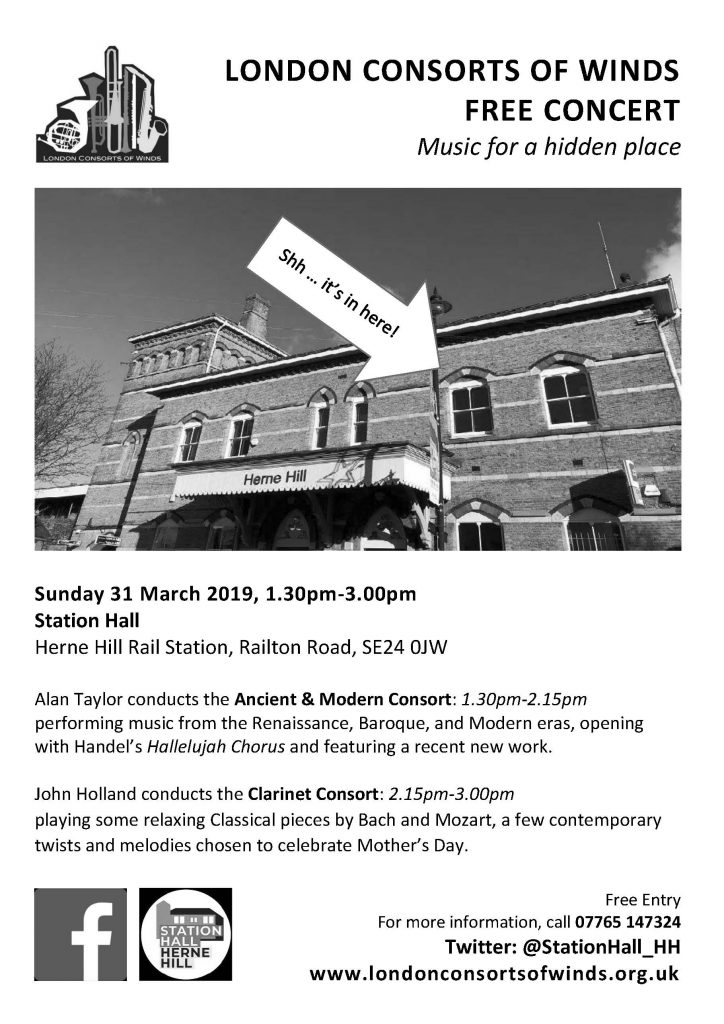 Alan Taylor conducts the Ancient & Modern Consort: 1.30pm-2.15pm
performing music from the Renaissance, Baroque, and Modern eras, opening
with Handel's Hallelujah Chorus and featuring a recent new work.
John Holland conducts the Clarinet Consort: 2.15pm-3.00pm
playing some relaxing Classical pieces by Bach and Mozart, a few contemporary
twists and melodies chosen to celebrate Mother's Day.
The Ancient & Modern Consort has a vacancy for bassoon.