Our autumn concert was on 12th November at Herne Hill United Church, with the theme "Autumn Winds". The music included pieces by Palestrina, Handel, Vivaldi, and many others. The concert raised money for the Brixton and West Norwood Food Bank.
---
Our summer concert was on 24th July at St Saviour's Church Hall (Herne Hill Road, SE24 0AY) and had the theme "Continental Drift".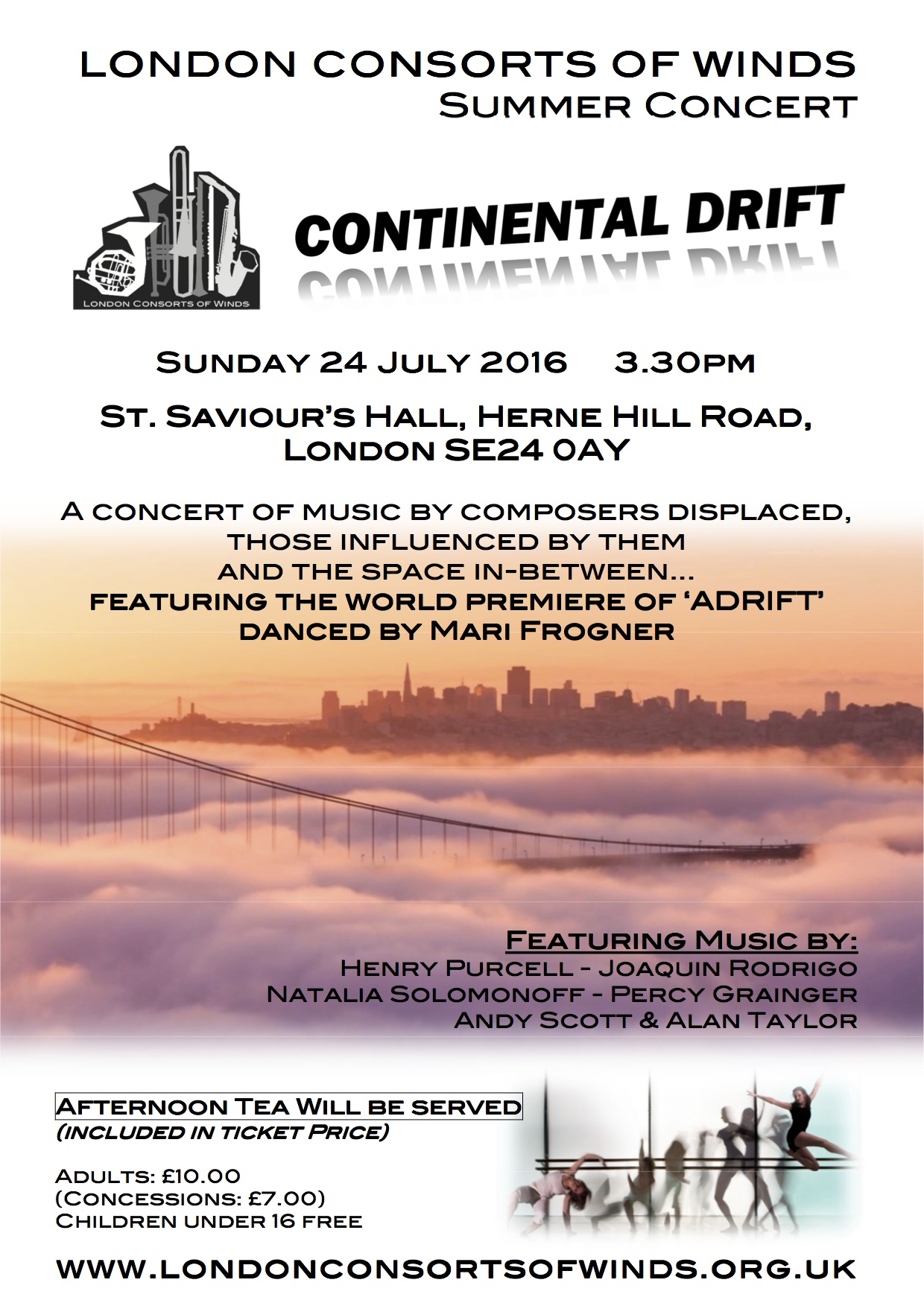 ---
Our formal concert on 7th November 2015 at St. Leonard's Church, Streatham had the theme "An ABC of Music" and all the composers surnames began with A, B or C.
---
On 13th June 2015 at 7.30pm we performed our summer concert in All Saints' Church, Sydenham.
---
Our previous concert was on Saturday 8th November 2014 at St. Paul's Church, Herne Hill, SE24 9LY. The theme of the concert was 'Reflections' and it included music, poetry and readings that reflected on the outbreak of war in 1914. The music included pieces composed by Guy Woolfenden, William Byrd, Roger Nixon, Francois Couperin, Ralph Vaughan Williams and Alan Taylor.
Our previous concert was titled 'Summer Winds' and featured all three consorts – Classical, Ancient & Modern and the Clarinet Choir. It included a variety of pieces from J.S. Bach, Guy Woolfenden, Rob Wiffin and Haydn Wood and new compositions by Jo Griffiths and Rodrigo Camacho.
---